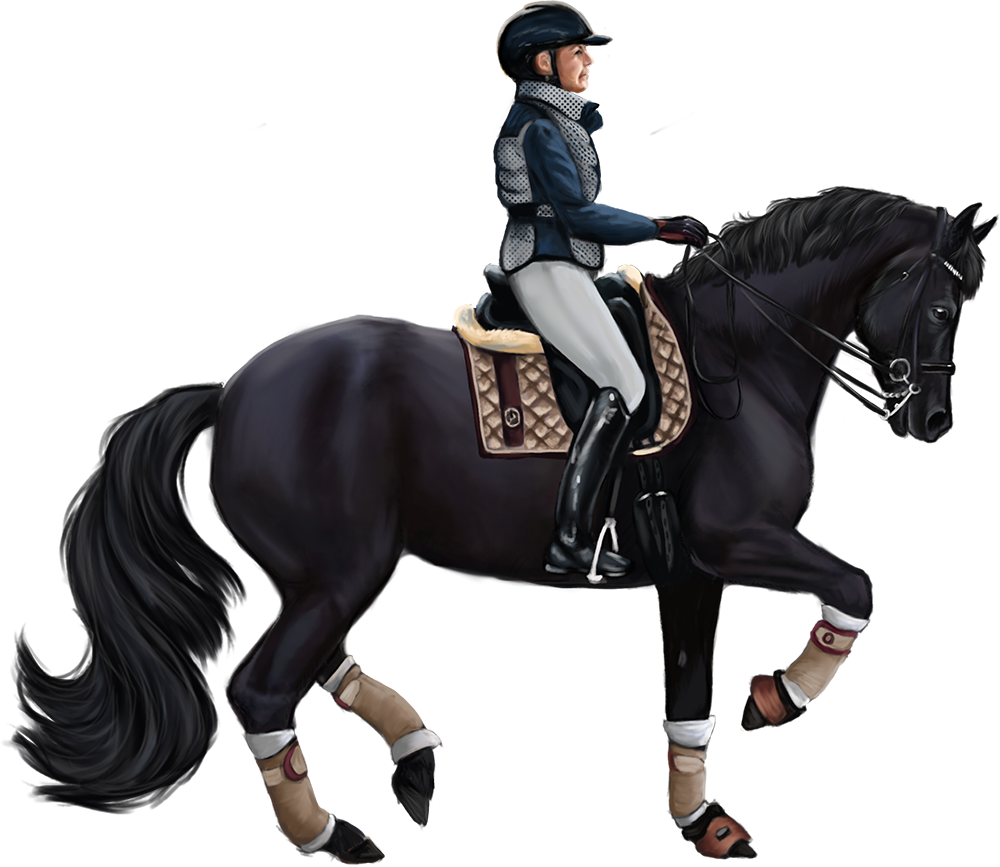 Very soon after arriving, I was very aware that despite the shine of green grass, pretty horses and nice stables, I was no closer to my goal.
I was still receiving the same vague guidance, and in every lesson the teaching would be contradictory to the lesson I'd had before. I was still hearing conflicting advice from coach to coach and getting little explanation of the training scale – if it was even mentioned at all. 
Someone once said to me, "It's a lack of clarity that creates chaos and frustration. Those emotions are poison to any goal you have. Always ask and question, until you understand completely".
With This in Mind
I Took My Stand
I thought to myself….. these riders and coaches are not "GOD" and  I am an independent, intelligent person who has the right to seek clarity.
This didn't go so well for me at first. Many doors were slammed shut in my face. It seemed anyone who had answers wasn't interested in giving me the time to help, and anyone who was interested didn't have the answers!
I then came up with what I believe to be one of my most useful tools in life… the 'bullshit tax'.
I asked coaches who I suspected could answer my questions what it would take to "cut the bullshit", and sit down with me (not necessarily while on a horse) and answer the questions I had, until I understood.
And it worked.
Some people I had to pay a lot of money to (the bullshit tax), while others were happy to sit down and talk just because of the passion I displayed.
Finally, I started to understand. I got real answers. And this was not from people trying to sell me a horse, or keep me coming back for yet more lessons. It was from independent experts in their fields, with information delivered in lectures, or even sometimes debate-style discussion. 
Riders in our sport (including me at times), hear so many instructions and options. But very seldom do we question, or use critical thinking, to decide if this is useful information.
Instead, we tend to grab onto someone or some style and do EVERYTHING they say.
Everything… without our own understanding of WHY we are actually doing it.
We do this until we fail. Often not once, but for years and years. Then what happens? We move to the next "god" and blame the last one for all our failures.
I was in that cycle. But I managed to pull myself out. How did I do this? By asking WHY (a lot!!!!! ) until I had a working knowledge of the sport I was striving to succeed in.
My story is really the same as most people's. The only difference is I actually succeeded in fulfilling my childhood dreams to become a competitive Grand Prix dressage rider.
What got me here is my love for the sport, my love of caring for the animals that make this sport possible, and my ability to believe that I was good enough but I just didn't understand it – NOT that I wasn't good enough.
Thinking differently can be lonely. If everyone thought like this, EVERYONE would be riding at least at Prix St. Georges level.
To be successful is often to be different and people tend to shy away from anything that's not "normal".
Today, I'm confident to be the different person in the room. I don't care what anybody has to say about me.
But I do care about sharing the knowledge I've gained, in a way that could become the new "normal" – one that is accessible and HELPS riders to succeed. How great would that be?!!!